Details

Category: Features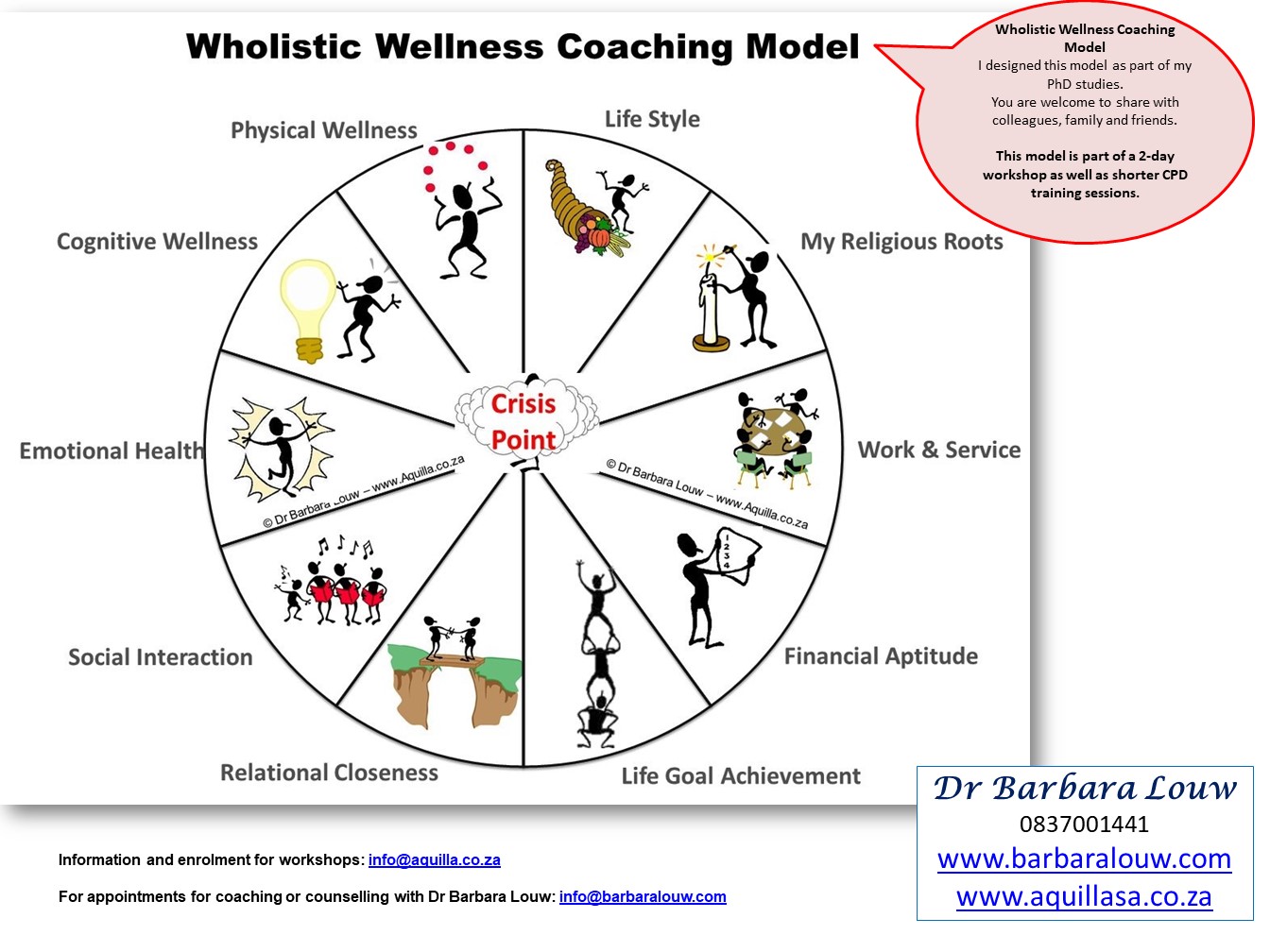 This Wholistic Wellness Coaching Model is a ten tier tool to help you to grow in every area in your life.This model was designed as part of Dr Barbara Louw's PhD studies and various workshops. She made it available for you to download, share and utilize to grow towards wellness.
In the workshops she trains people to tutilize this model, with all the elements and dynamics that underpind these ten tiers. The greatest benefit of the model is that the client, counsellor and coach experience grow and positive change from the very first session.
Click on the Afrikaans button to download the Afrikaans version of the model.
Details

Category: Features
(This article was originally written for the Association of Christian Counsellors in SA in 2017)
The notion of a network is well demonstrated when thinking about computers on a network which are linked through cables, radio waves or satellites. The purpose of the connection is to work together and share information in a manner that is efficient and synergetic.
In the world of business, networking can be described as intermingling with people to exchange information and meet new contacts, especially to further a business or career.
In the ministry of pastors and counsellors this skill is often overlooked and neglected. The reasons for this oversight can vary from being too busy, seeing more than enough people with problems or not knowing where to start. Maybe the question is: "Why bother?"
In our ministry, Inter Trauma Nexus, we found that networking is essential when working in a community. Nexus actually means 'network'. The reality is that trust relationships are not formed in a crisis. When crisis and trauma hits people's lives, sound relationship must already be in place if we wish the serve and minister in a community.
We define a sound relationship as a relationship where we can encourage, support and even challenge each other to grow towards a dynamic relationship with God and other people.
Details

Category: Features
Inter Trauma Nexus focuses on four main themes of trauma intervention to enhance healing and wholeness. These areas are the posttraumatic reality of trauma; acute and ongoing trauma; anticipated crisis and trauma; as well as spiritual crisis and trauma.

The posttraumatic reality of trauma includes normal posttraumatic stress reactions (PTSR) and the need to normalize various aspects of life after hurtful experiences. This theme includes posttraumatic stress disorder (PTSD); posttraumatic embitterment reaction (PTER) and posttraumatic embitterment disorder (PTED). Our aim is help people deal with the reactions, effectively and swiftly to prevent disempowering patterns of behaviour and disabling disorders.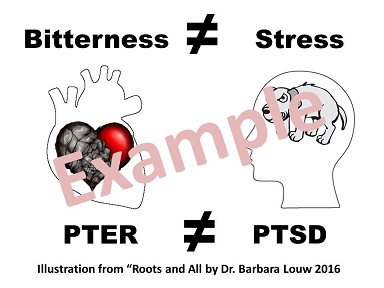 Details

Category: Features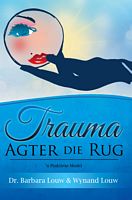 Die boek gee vir jou praktiese riglyne om jou te help om aan te beweeg met jou lewe na trauma. Hierin sal jy riglyne vind oor hoe om die warboel van emosies wat jy ervaar te verstaan en te hanteer. Daar is ook inligting oor verwarrende reaksies op trauma en die vrae wat jy dalk het oor geloof en geestelikheid.

Praktiese hulp, aanwysings en wenke is volop in die boek tevinde en dit sal jou bystaan in hierdie proses van genesing, heel word en vergifnis.'n Unieke deel van hierdie boek is die afdeling oor die finansiële impak van trauma en hoe 'n mens daarna herstel. Die idees en konsepte in hierdie boek word al vir meer as 25 jaar getoets
en ons maak gebruik van die tydlose Bybelse boodskap van hoop.
Barbara & Wynand Louw werk al vir meer as 30 jaar saam in die bediening en gemeenskap. Hulle is albei ingeseënde predikante en stigterslede van 'n nie-winsgewende organisasie, Inter Trauma Nexus. Hierdie organisasie spesialiseer in slagofferbystand, krisis intervensie, traumaverligtingsfasilitering en berading.