Inter Trauma Nexus NPC
Faith vs Positivity
Details
(This article was first posted in Afrikaans on Dr Barbara Louw's empowering blog, Hallo Nadia Webjoernaal .)
Faith vs Positivity
Hallo Nadia
Today I want to share a deep conversation from my heart with you. The name Nadia means hope and I like to share with you the origin of hope. The origin of hope is faith.
I noticed that when I talk about faith every conversation is swayed towards positivity. Positivity is quite a buzzword at the time because people talk about positive psychology and positive reinforcement in education. The positivity movement is about the mindset of being optimistic and not looking at life negatively. It is therefore a habit or outlook on life where you deliberately look at the positive in every situation. It's a beautiful idea, but it's not faith.
When I speak of faith, for me it is that deep inner knowing that is greater than my doubts, pain or any confused thoughts. It is an established spiritual knowledge that is greater than my life attitude or human reasoning. In Hebrews 11:1 I read: "To believe is to be sure of things hoped for, to be convinced of things not seen". Jesus said to Thomas: "Blessed are those who have not seen and yet believe".
I believe God is my Father and my Savior. Jesus also said: "But to all who accepted Him, those who believed in Him, He gave the right to become children of God". This is so much more than positivity because for me it is a matter of faith. A matter between me and God that cannot be changed by anything.
Nadia, I believe that the Bible is God's Word. I read in 1 Corinthians 12 about the gifts of God that include faith, healing and miracles (Please read the whole chapter). Today I can tell you without a hint of doubt that I believe that God works miracles and makes dreams come true. I believe that I am surrounded by God's grace. No diagnosis of stroke, cancer or any illness will make me doubt God's healing power, because I believe He is my Physician.
Faith is therefore a very personal matter that each of us must resolve with our Creator, before life hits us, in the middle of every life storm and when we wonder what hit us. The fact that bad things happen in life is real and a positive outlook on life helps us to get up faster.
I will dare to have firm trust in God's grace every day, which enables me to make decisions in grace and live in love. My faith says that I know God can do far more than I could ever imagine.
Nadia, love your faith!
If you feel down and exhausted, you are welcome to make an appointment so that I can help you pick your head up again. I'm a call away. You can book an appointment yourself without any third party asking a lot of questions by going to my website for online and in-person appointments.
Hits: 42
Suicide - The Painful Topic
Details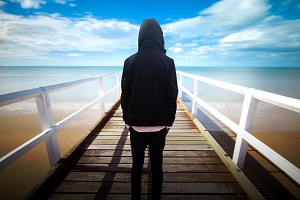 Suicide - The Painful Topic
Death by suicide is neither impulsive, cowardly, vengeful, controlling, nor selfish. There is more to this tragic phenomenon than meets the eye.
It is a myth that suicide is an impulsive, spur-of-the-moment whim. In most of the situations that we encounter the person openly told friends and family, often for years, that he/she felt depressive and suicidal. Years before his death, he attempted suicide by overdose and frequently discussed the incident subsequently. There is a chance that he has visited various websites about suicide and depression. Sometimes there are light-hearted comments or jokes about killing himself.
Hits: 6932
Our Focus
We help people to put the trauma behind them and grow towards wholeness.
After 23+ years of ministry we are still committed to empowering people to help others. There is a growing need in various South African communities for formal and informal training. We are expanding our network base to be able to share more theoretical knowledge and offer practical skills transfer to equip community member to offer practical victim support. Training include personal and professional development training as well as adult skills training.
Looking for more information on training.
Coaching and Mentoring
Our Coaching and Mentoring programme offers the opportunity for contracted partnership for selected professional affiliates and students.
The programme includes skills transfer, supervision, ongoing practical input from our management team as well as the prospect be part of Inter Trauma Nexus' referral network.
Once again, thank you for your support and participation. We hope you enjoy the 2021 training and look forward to walking the road with you.