Wellness in Life - Wholeness in Leadership
Warning Signs of Social Media Addiction
Details
Warning Signs of Social Media and Internet Addiction:
Compulsive use of the internet
Failed attempts to control behaviour
Neglecting sleep to stay online
Even online when using the toilet
Lower appetite
Withdrawing from studying and working
Becoming very angry when the internet is disconnected.
Extreme FEAR of missing out (also known as FOMO)
Dr Barbara Louw compiled our online workshop on Dealing with Cyberbulling. This self-paced workshop provides a valuable oversight on aspects of this fast growing problem.
Let's Stop Bullying in our communty!
We offer counselling, coaching and training fro parents, granparent, teachers, counsellors and pastors.
There are CPD points awarded for this online workshop.
Hits: 56
Bullying, conflict and being hurt.
Details
Bullying, conflict and being hurt.
By Dr Barbara Louw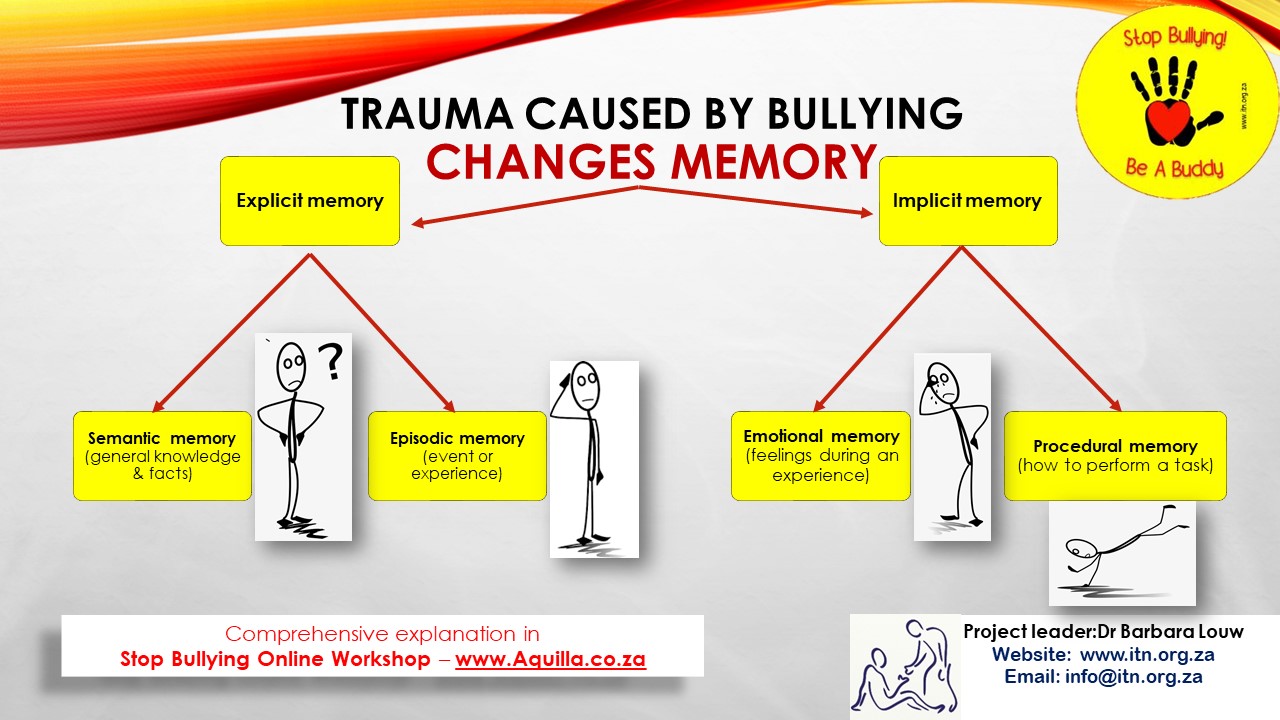 This infophafic illustrates how memory is impacted by the trauma of bullying.
People seem to minimize the impact of bullying by saying it is just a little conflict or squabbling between two parties. The reality is that bulling is controlling behaviour where there is a power imbalance.
In bullying, this imbalance starts with a perception of being 'superior' over someone who seem to be 'inferior', in one or many ways. This perception can come from elevated social status, being physically larger, older, and more popular. Deep-rooted causes include jealousy and bitterness. People who bully perceive their target as a weak, vulnerable coward. The bully seem to find some satisfaction in hurting, harming and humiliating someone else.
Hits: 91
Suicide - The Painful Topic
Details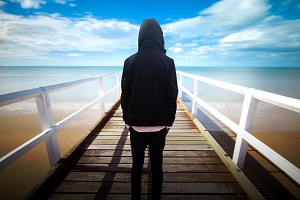 Suicide - The Painful Topic
Death by suicide is neither impulsive, cowardly, vengeful, controlling, nor selfish. There is more to this tragic phenomenon than meets the eye.
It is a myth that suicide is an impulsive, spur-of-the-moment whim. In most of the situations that we encounter the person openly told friends and family, often for years, that he/she felt depressive and suicidal. Years before his death, he attempted suicide by overdose and frequently discussed the incident subsequently. There is a chance that he has visited various websites about suicide and depression. Sometimes there are light-hearted comments or jokes about killing himself.
Hits: 3557