Details

Category: Features
The COVID-19 pandemic is having a huge impact on households and communities. The way businesses, training institutions and ministries operated do not apply anymore.
Together we have to be creative and resilient to make every day count. In the past people engaged others in specific styles of communication for example marketing-centred or promotional interactions. At this stage the need of our clients are encouragement and healing-centred engagements.
Much of the cosmetic fluff has weathered and personal interaction and kindness are more important than ever. Customer loyalty is won by the way they are treated during these challenging times.
There are four lifestyle strengths you need to survive and build your business and practice that is relevant now. The priority strengths are consideration, reliability, flexibility and altruism.
Consideration refers to being cooperative and willing to volunteer where you can make a difference. This is the time to be peacemakers, rather than to stir strife and unnecessary conflict. The greatest culprits in stirring discord are fake news and political rhetoric while people's lives are at stake.
Reliability bring faithfulness to the foreground. We need the tenacity not to give up, to be persistent in doing what is necessary and the willingness to change. This is dependability with loyalty and predictability.
Flexibility links to the willingness to change, because this allows personal growth and contentment. In other words, being diplomatic and happy to go along with change involving minimal stress.
Altruism is the generosity and self-motivation to make your community a better place. Helping others to feel loved and lovable. Motivating other people to learn and grow towards a better future.
The most important aspects for me to live a fulfilling life at this moment is holding on to the hope and staying rooted in my relationship with God. I am also grateful for my loved ones and friends.
How do we make a difference?
Aquilla Training's online workshop library is growing at a steady rate, as we add at least two online workshops per month. We help you to stay up-to-date which gives you the confidence of knowing you are working with best practices.
You are being be supported within our caring and supportive learning environment from which you can develop and grow. You can access your learning anytime you want ... anywhere you choose ... using any device type — desktop or mobile. The online workshops can be accessed at any time - 24 hours a day, 7 days a week and 365 days a year.
After the workshop was published you can enrol at any time and work at your own pace. No unreasonable deadlines or other limitations. This means professionals can accumulate CPD points - no travel and accommodation required. Certificates are downloadable when you completed the final workshop assessment.
Some of the popular topics available online are:
Support in a disaster (COVID-19 pandemic support) 52 short sessions - FREE!
Therapeutic value of art and play
Miscarriage and still birth (NEW – soon to be released)
Burning Infertility (NEW – soon to be released)
Wisdom for ministry – weekly sessions for Association for Christian Ministries (A4CM)
Afrikaans
Ondersteuning ten tye van 'n ramp (COVID-19 pandemie) 52 – kort sessies - GRATIS!
Terapeutiese waarde van kuns en speel
Miskraam en stilgeboorte (NUUT – word binne kort vrygestel)
Brandende onvrugbaarheid (NUUT – word binne kort vrygestel)
Wysheid vir bediening – weeklikse sessies vir A4CM
We are introducing regular live online events on counselling and practice management topics. The links for the regular events will require you to register so that we can update our faithful clients, prospective students and friends with new theories, sharpen your skill set and balance ethics, law and self-care.
The academic section gives you a solid and reliable foundation on which to build your practice. Please click on the link to complete the two question survey on Biblical Counselling 2020 to assist us in developing the tools that you needs.
Details

Category: News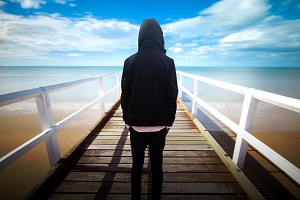 Suicide - The Painful Topic
Death by suicide is neither impulsive, cowardly, vengeful, controlling, nor selfish. There is more to this tragic phenomenon than meets the eye.
It is a myth that suicide is an impulsive, spur-of-the-moment whim. In most of the situations that we encounter the person openly told friends and family, often for years, that he/she felt depressive and suicidal. Years before his death, he attempted suicide by overdose and frequently discussed the incident subsequently. There is a chance that he has visited various websites about suicide and depression. Sometimes there are light-hearted comments or jokes about killing himself.
Details

Category: Features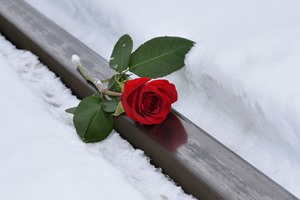 Facing self-harm and loss?
Do you have the courage to face issues like self-harm and loss?
This question is not about performing a job of practicing your profession. The answer will have everything to do with being human.
It takes courage to stand up and say "I want to make a difference". You don't know whether you are doing or saying the right things. There is no real life manual with step-by-step directions and answers. Life is for the living and when we are brave enough to reach out to others we will a positive impact.
In the past people whispered about self-harm or suicide behind cupped hands. The shame and finger pointing were unbearable, but the increase of hopelessness and helplessness seem to increase with every pay-day. More and more people are facing the prospect of losing their income and livelihood.