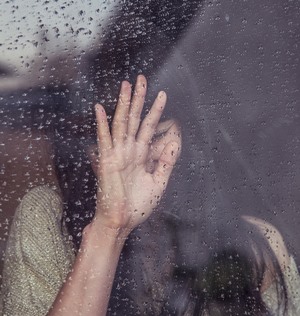 (Picture: Needpix)
What everyone needs to know about grieving children.
Whether the loss is a friend, a classmate, a parent, or even a beloved family pet, the grieving process can be difficult and every child will grieve in his own way.
Although you can't shield children from loss and the pain of death may cause, you play a major role in helping them feel secure and cope in the healthiest way possible.
Knowing what to say and how to support children during this time isn't easy. It is likely that you, too, are grieving and trying to deal with your own emotions. For this reason we find that most people rather avoid talking to the young ones or just tell them to stay strong.
Stay strong… what does that mean. Don't cry? Don't feel? Or you have to cry?
(Picture: Pexel)
It is a fact that children grieve differently from adults. Young children may not even understand what death means, or that people who have died won't be coming back. They may worry they have done something to cause the death. On the other hand, they might not seem too concerned about it, or even go from crying one moment to wanting to play the next.
In most communities in South Africa nobody talks to the kids when someone passes on. They are forced into a pattern where life must just go on. We found that children are just sent to school the day after parents passed on, without caring support.
Children are born small, not senseless. The fact is they know something is missing and life changed in that moment. Let's give them the best loving support and comfort possible.
Parents, caregivers, counsellors and educators wondering how they can help will find various guidelines on child and adolescent grief. In this online workshop explanations are broken down into a range of ages and experiences, and information about what to say, who should say it, what to look out for and how to help.
(Picture: publicdomainpictures)
The online workshops addresses the following:
Reactions form children between 2 and 4

Reactions form children between 4 and 7

Reactions form children between 7 and 13

Reactions form children between 13 and 18

When is professional help necessary?

Taking care of your own grief

How you as a professional (educator, counsellor or care giver) can help.
Course is compiled by Dr Barbara Louw and as facilitator she will monitor your progress and make suggestions when needed. She also presents group workshops and face to face counselling on this topic.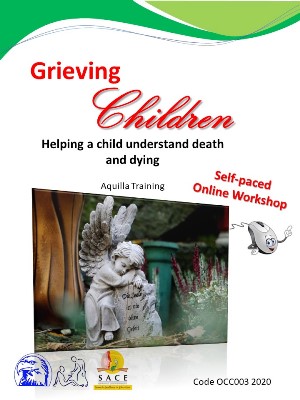 The online, self-paced workshops are in English and Afrikaans.
Starts on 29 February 2020.
The cost is R 400.
We use a secure online payment system. If you are uncomfortable with online payment, please use the off line EFT option. You will receive an invoice and as soon as you confirmation of payment is received you will have access to the material.
CPD points from CPSC/ACRP and CPTD points from SACE applies.
You will be able to download your certificate immediately after you complete the course.