Training
Details

Category:

Training
Presentation for office assistants in counselling and health practitioners' offices on 3 May 2018. Please note that video clips and illustrations were removed to honour copy and distribution rights.

The Inter Trauma Nexus and Association for Supportive Counsellors and Holistic Practitioners (ASCHP) are committed to assist member to professionalize their practices and their services to their clients and the community.
Here is a brief overview of the presentation and the eBook for participants.

Information about Dr Barbara Louw is available on www.barbaralouw.com.

More detail about ASCHP is available on www.aschp.net and prospectus about our Continuous Professional Development (CPD) program is available om www.aschp-cpd.co.za.
Please send us an This email address is being protected from spambots. You need JavaScript enabled to view it. if you are interested in the next session.
Details

Category:

Training
Training Dates 2018
Topic

Outline

Date

Time

Starting your own business/practice

Why are you in business?

Registrations

Types of practices and business entities

Advantages and disadvantages of different business entities

Companies Act

Income Tax Administration Act, VAT Act, PAYE and UIF

Directors and officers responsibilities

Policy Documents

Personal Liability

Accounting records

Staff labour relations

Risk Management

Marketing plan, Basics of business plans and Project plan

Prospecting – right kind of client

Resources for leads – Networking etc.

23 January '18

08h00 – 15h30

Trauma & wellness in the workplace

Overview of a crisis

Defining the concept, occurrence and dimensions of trauma

Personal perspective

Impact of the trauma that is relevant in the workplace

Posttraumatic Stress Reactions Practical coping skills to cope with the aftermath of a traumatic incident

Coping strategies in case of acute, prolonged, expected trauma and stressors

Diversity and cultural awareness

Employee Wellness in the light of their personal crisis and trauma

Family balance and a sense of normality

Identifying and utilizing community resources

Wellness and positive life skills

20 February '18

08h00 – 15h30

Dealing with Posttraumatic Embitterment

The Hope of Wellness

Roots of pain and embitterment

Meaning and life's purpose

Biochemistry of emotions

Growing towards hope and wellness

Resiliency

Natural health

Therapeutic challenges

20 March '18

08h00 – 15h30

Wholistic Wellness Model

Wisdom and renewal

Physical wellness

Cognitive wellness

Emotional health

Social interaction

Relational intimacy

Life goals

Financial aptitude

Work an service

Religious practices

Foundations

24 April '18

08h00 – 15h30
Bookings (2 options)
Via Quicket website for the session above.


This email address is being protected from spambots. You need JavaScript enabled to view it.

through Inter Trauma Nexus
Workshop fee: R 950- per person (No CPD points) or
R 1250- per person (for CPD points
You are welcome to request a group This email address is being protected from spambots. You need JavaScript enabled to view it. for 5+ people
Venue: Integrity Academy, Domus Building (Office 111, First floor) 57 Kasteel Road, Lynnwood Glen, Pretoria
Details

Parent Category: Training
Category:

CPD
Information about Inter Trauma Nexus' relationship with the Association for Supportive Counsellors and Holistic Practitioners (SAQA ID: 984)

Inter Trauma Nexus became an ASCHP registered CPD Provider at the end of 2017. This means we offer our own programs and these programs are registered at the Professional Body for certification.

The ASCHP is proud to serve as professional body for counsellors in SA who work on primary health care level. This professional body was recently registered at the South African Qualifications Framework - a statutory body for the implementation of the NQF (SAQA ID 984). The ASCHP provides a much necessary regulatory framework for counsellors in South Africa with reference to professional guidelines and ethical code. This could also make the Continued Professional Development training (CPD) acceptable options for other professionals such as teachers, pastors, social workers and psychologists.
The objective of the professionalization of the counselling profession include:
- The promotion of public understanding of, and trust in, the counselling profession.
- To promote pride in association for all professions
- Encourage social responsibility and accountability with the counselling profession relating to professional services communities and individuals.
- Promote the protection of the public from malpractice related to the fulfilment of the professional duties and responsibilities
- Encourage international leading practice and raising of esteem for the counselling profession
- Facilitate access to, and analysis of data related to professions
- Support the development of a national career advice system
CPD training stems from the NQF policy requires that all health professionals must comply with continuous professional development. Professional bodies determine the amount of CPD's required for professional members. The annual number of CPD points is determined by the category of registration. The value is that the training keeps the practitioner up to date with the counselling tools and techniques, and informs members of the latest research and legislation. All members are required to complete a certain number of CPD points per annum in order to maintain membership status.
Dr Barbara Louw, our CEO, is one of the facilitators who present ASCHP CPD training. She is involved in following CPD tour planned for 2018.
(Please note that these are not the only CPD training sessions presented by the ASCHP CPD.
The 2018 CPD Prospectus and CPD tour workshp registration form can be downloaded.
Details

Parent Category: Training
Category:

CPD
Gone are the days of doing a three or four year degree or diploma to set your career path. Members of professional bodies in South Africa has to complete mandatory annual Continued Professional Development training.
There are a number of benefits to attend CPD training:
The fact that you leave your office with the expectancy to learn new things creates anticipation that stimulates your mind to be open for fresh approaches, techniques and exciting original research in your field of practice.
Attending such a workshop lets you to rub shoulders with colleagues and like-minded people and in so doing you enhance your professional network. This is a great opportunity to meet new people.
Face-to-face training allows you to focus your attention on important knowledge without the interruption of the telephone, kid, students or clients, for a specific and limited time frame. This single-mindedness allows maximum absorption of information that is necessary for your professional enhancement and skills development.
These training session should give you a new appreciation for have far you advanced, as well as challenge you to attempt new and creative strategies.
CPD training is aimed at allowing you to apply new skills and research in your profession in personal and creative ways.
The last benefit is the fact that this is an opportunity for you to share, formally or informally, what you have learned it practice. You contribution in a class/workshop/seminar or over a cup of tea with a colleague is most valuable.
I hope that next time you receive an invitation for CPD training that you will see the benefits for enhancing your career, as well as personal development.
Details

Category:

Training
Dr Barbara Louw developed a range of therapeutic tools
Details

Category:

Training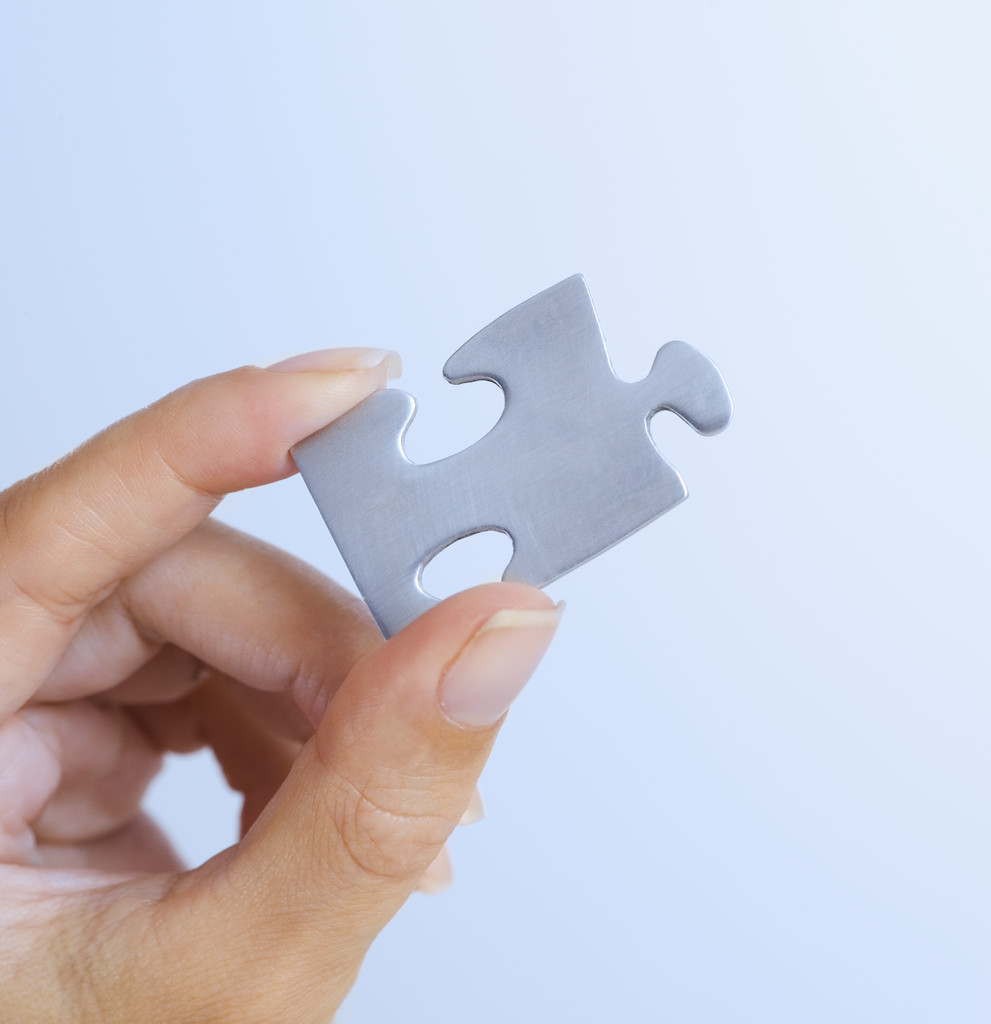 The idea of starting your own practice can be exciting and overwhelming at the same time. You have the academic qualification, as well as the professional knowledge, but the business side is a daunting matter.
This is a business start-up solution for you! A one-day training programme with a start-up kit, providing you with:
Practice and business registration options in South Africa

South African Tax and other compulsory registration detail

How and where to register your employees and payroll

Detail about the financial maze of bank accounts; insurance, business plans and your accounting system

Information about adequate open source soft ware that can save you a lot of money
The best part of this training programme is the personal attention, detail and opportunity to have your unique questions answered. Every participant receives…
An attendance certificate

A set of accounting books to get you started

Accounting and payroll software

Forms and templates for your new business

Access to a monthly e-newsletter with relevant advice and updates
This course is presented for small groups in order to ensure each attendee receives individual attention.
Dates for 2017 wull be anounced shortly.
This email address is being protected from spambots. You need JavaScript enabled to view it.