Wellness in Life - Wholeness in Leadership
Hope & Healing - 17 October 2013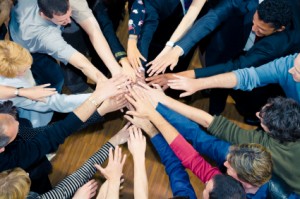 You are invited to the World Trauma Day Seminar presented for people working with people.
Theme: Hope & Healing

Date: 17 October 2013
Time: 0800 for 08h30 to 16h00
Place: Pretoria
More detail This e-mail address is being protected from spambots. You need JavaScript enabled to view it or 012 9933287
Is the process of putting trauma behind you too modest?
This is a very serious question. It seems as though some people prefer very complex and mystical solutions to dealing with traumatic experiences. It appears as though they what to attempt all kinds of treatment and therapy. As long as someone else makes them feel better and they have to do as little as possible. Yes, true quick fixes are preferable, on the one side. On the other hand, others seem to want to stay in therapy as long as possible, because the longer stay in therapy shows that you had a really big, traumatic experience.
Trauma Support Group
Tuesday evenings in Pretoria
More information 012 9933287

It is possible to present these training course for your organisation, school or church, in you city/town.
Werkswinkels kan ook in Afrikaans aangebied word.

Trauma Relief Services

Face2face appointments and Onsite for businesses
012 993 3287
083 700 1441
Electronic advice: eAdvice.co.za
Suicide

Death by suicide is neither impulsive, cowardly, vengeful, controlling, nor selfish. There is more to this tragic phenomenon than meets the eye.

It is a myth that suicide is an impulsive, spur-of-the-moment whim. In most of the situations that we encounter the person openly told friends and family, often for years, that he/she felt depressive and suicidal. Years before his death, he attempted suicide by overdose and frequently discussed the incident subsequently. There is a chance that he has visited various websites about suicide and depression. Sometimes there are light-hearted comments or jokes about killing himself.

Suicide Risk

•Existing psychiatric diagnosis

•Suicidal ideation and plan

•Prior attempt(s) and deliberate self-harm

•Anxiety and depression

•Hopelessness